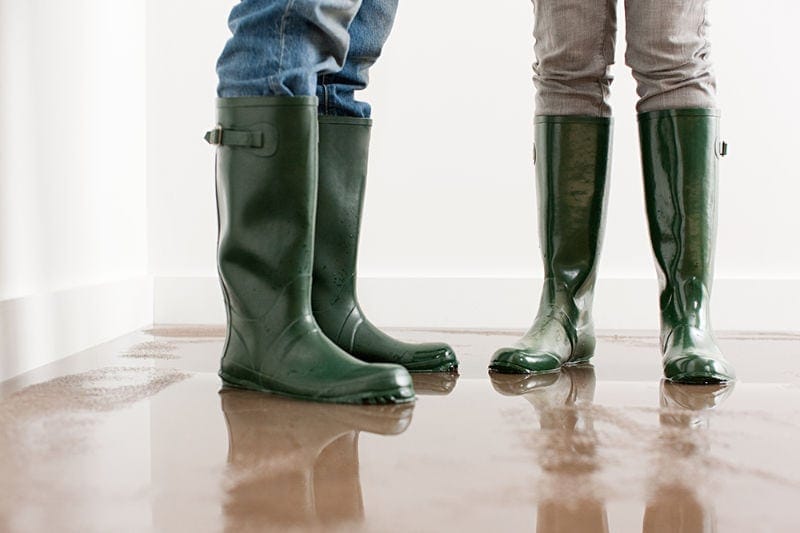 Your heating, ventilation, and air conditioning (HVAC) system is responsible for keeping you comfortable and safe inside your Ashland home.
But when there's a problem with your HVAC—or you postpone critical maintenance services—you risk the possibility of leaks and water damage.
Our Howell's Heating & Air professionals work hard to address your heating and cooling needs by ensuring the successful operation of all equipment and supporting an ideal environment inside your Virginia home.
We know how to install, replace, repair, and maintain your HVAC equipment to keep it running efficiently. If there's ever a concern, our NATE-certified technicians are available 24/7 for emergency service and will step in to resolve the issue as quickly as possible.
What Causes an HVAC System to Leak Water?
If you do not have regular HVAC maintenance visits, you risk problems. Even high-efficiency systems can leak or flood your home, so remain vigilant by scheduling all necessary maintenance services.

According to the Environmental Protection Agency (EPA), household leaks are responsible for wasting about one trillion gallons of water annually. Don't contribute to the waste—protect your home from water damage!
But how exactly can your AC leak? An overflowing drain pan is often responsible for leaks.
Your air conditioner removes moisture from the air, which causes condensation to form. The condensation travels from your indoor coil to your drain pan and through your drain line.
Drain pans can overflow because of a hole, crack, or clog caused by a buildup of dirt or debris. This problem can occur with either ductless air conditioning units or central AC systems paired with a furnace. A ductless AC using an air handler can leave water spots on your ceilings or walls if it starts to leak.
Tips for Avoiding HVAC Leaks and Water Damage
Follow these suggestions to prevent your HVAC system from creating a leak and causing water damage:
Install a Float Switch
A condensate overflow switch, also known as a float switch, helps the drain pan from overflowing. If water reaches a certain level, the float switch turns off your air conditioning unit to prevent the condensation from building up and overflowing, ultimately sparing you from a leak or potential flood.

Maintain All HVAC Equipment
Taking proper care of all air conditioning parts and components, including your drain pan, can help reduce the risk of water overflowing and causing a leak. Your drain pan could be a major source of a leak, and since drain pans are made of metal, they are prone to rust and can corrode. This can lead to gaps and damage, causing water to overflow.

Never Miss a Professional Maintenance Visit
Keeping your HVAC system in good shape is the best way to ensure its successful operation. Professional annual maintenance visits keep your system running efficiently. Plus, you extend its service life and get the most out of your system.

Be sure to schedule maintenance at least once (but preferably twice) every year. High-efficiency air conditioning systems produce more condensation, so you may consider scheduling several preseason tune-ups.

Maintenance offers you more than an efficient system, reduced risk of leaks, and peace of mind! Sign up for our maintenance plan, so you can be rewarded for maintaining your equipment. When you become a member of our Comfort Club, you will receive routine maintenance services, priority service, discounts on repairs, and energy savings.
Call Today for AC Maintenance Services
Whether you've discovered a leak coming from your HVAC system in your Ashland, VA, home or want to be proactive and prevent issues, our Howell's Heating & Air professionals are here to assist. Call us at 804-977-0994 or request service online.