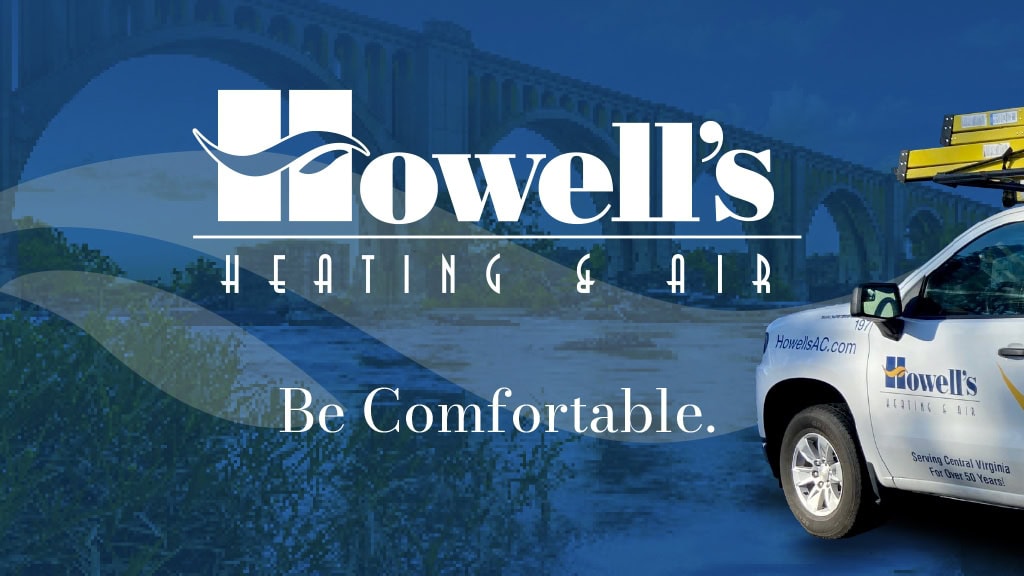 About Us
Founded in 1969 by Dick & Nancy Krider, Howell's Heating & Air's mission has always been simple—hire good people and perform good work and the business will come. Over 50 years and a generation later, Howell's remains true to this original philosophy and attributes its success and reputation to their great employees for their hard work, every single day.
Technical Expertise and Integrity
Howell's requires all technicians to be NATE-certified. In order to become certified, technicians must pass a nationally recognized test to demonstrate their knowledge of today's increasingly sophisticated heating and cooling systems. This certification benefits local homeowners by giving them an independent standard by which to select a knowledgeable technician to work on their home comfort system. Technicians who are NATE-certified know that NATE stands for excellence and quality service. Besides being highly qualified experts, our technicians will treat your home like it's their own. Floors and other surfaces will be protected and left clean and free of debris after the work is complete.
A Commitment to Safety
Howell's utilizes a Work Safe/Home Safe Safety Program. This program was developed to keep safety and safe practices at the forefront of every job that we perform. Weekly safety training classes, CPR training classes, and OSHA training courses are all part of the criteria for maintaining this safe work environment. This program rewards those employees for their hard work, commitment, and dedication to Howell's safety program.
Mission and Business Guidelines
Howell's Mission Statement
"We provide an unforgettably engaging experience by serving others with passion."
Our Uncompromising Guidelines
Maintained Since 1969
Never consider a job well done, until both you and your customer are completely satisfied.
Use only quality materials, tools, and workmanship. Shortcuts lead to shortcomings and trouble for everyone.
Think Safety—for the benefit of you and those around you.
Be as courteous and neat as possible. Take pride in workmanship and treat every home and business with regard for cleanliness and safety. Always perform a complete clean up after each job, leaving the site as it was found.
Our Guarantees
100% Money Back Guarantee
Howell's Heating & Air guarantees that during the entire first year that you own your new system, if for any reason you are not 100 percent satisfied with the performance of the equipment, our service, or even our people, we will remove the system within 30 days of your request and cheerfully refund the entire amount of your investment.
Performance Guarantee
Howell's Heating & Air guarantees that when the equipment we have installed is maintained and operated in accordance with the manufacturer's operating and maintenance manuals, the system will perform as we have stated and agreed upon. We have promised a maintained temperature variance of no more than three degrees from design to the actual temperature at your thermostat when you are heating or cooling your home. If the operating temperatures are not achieved, we will make any necessary modifications, repairs or replacements at no charge to you for a period of five years.
Satisfaction Guarantee
Howell's Heating & Air's installation technicians are the best in skill, attitude, and workmanship. They will care for your home and complete the job with speed and precision. They will not wear dirty shoes in your home. They will clean up when they are finished and take personal responsibility for your satisfaction. They will not smoke or swear in your home and they are drug-free. If, when they have finished in your home, they have not performed in accordance with these high standards, you don't pay until you are satisfied with the results.
Peace of Mind
You'll have peace of mind knowing that we comply with all codes, licenses, and laws. Howell's Heating & Air is a licensed contractor and obtains all municipal and state permits as required. Howell's is insured for Workers Compensation and for liability insurance. Compliance with codes and adequate insurance is important to you for liability reasons. If a worker is injured and the contractor is not insured, you can be held liable. Or, if there is an insurance claim due to a fire or an accident that is related to unlicensed work or work for which no permit was obtained, your insurance company may dispute the claim. You also want to avoid questions related to workmanship when you sell the house, which may end up costing you more than the original repair to correct.