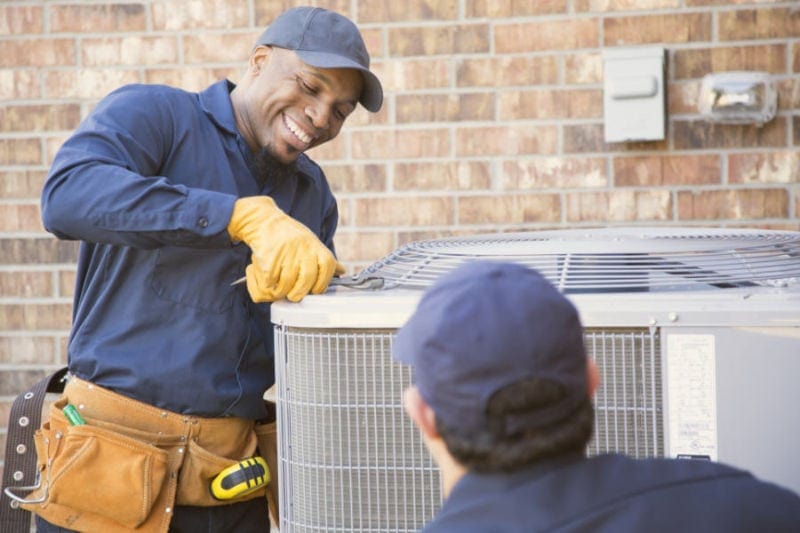 Are you looking for a new air conditioner (AC) for your Virginia home? Newer models are far more efficient, and now is a great time to buy since prices are expected to increase at the beginning of January 2023.
At Howell's Heating & Air, we offer even more incentives for upgrading your heating and cooling equipment. For a limited time, you will receive a free iWave-Residential Air Cleaner with the purchase of any replacement system.
Upgrade to a newer, more efficient system and boost your indoor air quality (IAQ) at the same time. It's our way of thanking loyal customers like you in Ashland and surrounding communities. 
How Is Today's Air Conditioning Equipment More Efficient?
Since modern cooling systems are much more energy-efficient than older models, you will reduce your energy use and monthly expenses.
In fact, even if your AC is just 10 years old, you can still save 20 to 40 percent on utilities when you upgrade, according to the U.S. Department of Energy (DOE).
Older air conditioning units operate at only one speed. Today, there are two-stage and variable speed options available. These are far more efficient, allowing your system to run longer at slower speeds to reduce wear and tear on your equipment. If you are looking for more comfort, upgrade to a high-efficiency unit.
On top of all this, all new cooling equipment manufactured in 2023 will transition from the current efficiency standards known as Seasonal Energy Efficiency Ratio (SEER) to SEER2.
What Is SEER?
SEER is a rating system that can tell you how efficient an AC unit is. SEER ratings currently range from 13 to 21. The higher the SEER number, the more efficient the unit is.
SEER changes in 2023
SEER2 represents the new testing standards that take effect in 2023. At the start of the new year, SEER ratings for air conditioning units and heat pumps will change from 13 to 14 in northern states, while most of the South and the Southwest will go from 14 to 15.
New testing standards will not impact your current system but will likely raise prices. All new equipment will adhere to these new SEER2 standards.
In addition, the HVAC industry is moving toward a new refrigerant starting in 2023 that is more environmentally friendly—but will also likely raise prices.
Our Howell's Heating & Air professionals cannot recommend this enough—upgrade your air conditioning system now to avoid the price increases that will occur next year. Plus, you'll receive your free iWave-Residential Air Cleaner. This deal won't last, so purchase your equipment today!
Tips to Maximize Your System's Efficiency and Save More Money
You will save money by purchasing new equipment now, but you can also take the following suggestions to improve the efficiency of your system and enjoy even more savings:
Change your filter

A clogged, dirty AC filter reduces airflow and forces your system to work longer and harder. Replace a disposable filter every 30 to 90 days to help protect your system and support optimal efficiency.
–
Schedule seasonal maintenance 

Maintenance visits keep your cooling equipment operating efficiently and reduce the risk of breakdowns and costly repairs. Join our Comfort Club Maintenance Program to stay on track with routine maintenance and enjoy additional perks, like priority service and discounted repair rates.
–
Install a smart thermostat

Smart thermostats learn your schedule and adjust your cooling needs accordingly. You will enjoy optimal comfort and save even more on energy use and expenses.
Upgrade Your Air Conditioning System Today
Don't wait to replace the equipment in your Ashland, VA, home. Upgrade now before the prices increase on all equipment next year. Our Howell's Heating & Air professionals can recommend the best system for your home based on your needs and goals. Call us today at 804-977-0994 or request service online.